Welcome to Two New Members to the OrganicERs Leadership Board
Alexey Leontyev joins the board from Adams State University in Alamosa, Colorado.  Alexey obtained his Ph.D. in Chemistry Education from Richard Hyslop at the University of Northern Colorado.   His interests lie in student misconceptions, assessment of the effectiveness of instructional intervention using meta-analysis, and development and evaluation of assessment tools.  Alexey has developed a stereochemistry concept inventory.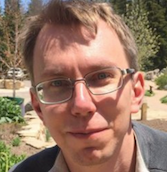 Leyte Winfield is the Chair of Chemistry and Biochemistry and Interim Associate Provost for Research at Spelman College.  Her chemistry education interests are focused on learning communities, peer mentorship and tutoring, and blended classroom activities.  She is also interested in the synthesis and design of di-substituted benzimidazoles for their therapeutic potential against cancers disproportionately impacting African Americans.